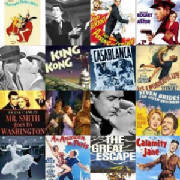 They are watched by audiences over and over again. They seem timeless, and in many cases the stars in those movies become legends as well.
We may differ on which movie is a classic or not. For me, though most of my classics are movies from before 1966, even new movies can become a classic, shown over and over again on television, or even re-released in the cinema.

The roaring twenties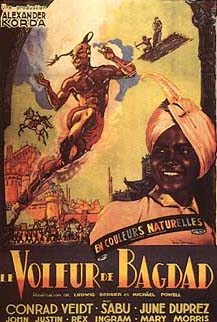 The forties
Adventure, letting your imagination go, travel to exotic or even non-existent places, and leave the world of today behind. Heroes winning it allways from bad guys, good versus evil. And ofcourse, always a touch of romance along the way.
The Thief of Bagdad is a classic in that sense. It was remade a few times, and some would prefer the one with Douglas Fairbanks in 1924. However, I prefer the version of 1940. Funny thing is that one of the actors, (Sabu) became quite famous in those years, but it seems that almost no one knows much about this boy. John Justin, Abu, June Dupres and the vilain Conrad Veidt (aka Jaffar) made a perfect team.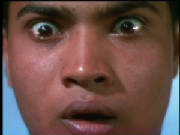 Abu (played by Sabu)
Evil Jaffar (Conrad Veidt) and Prince Ahmad (Justin)
The swinging sixties

Recently watched:

Anna and the King of Siam (1946). If you compare this one to the other movies that were made about this story, then this is the best one.

I am specially impressed by Gale Sondergaard who plays Lady Thiang. In this movie most actors are westerners, and at times this is strange. But Gale make you believe that you are listening to a Thai lady, doing her best to use a language which is not her native language. It is no wonder that she got nominated for an Oscar in the category "Best actress in a supporting role". I can't compare her to the others who were nominated since I haven't seen their movies yet, but Gale did indeed a wonderful job.

Irene Dunne and Rex Harrison, and the young Mickey Roth who plays the crownprince, make a perfact cast together.

8 out of 10.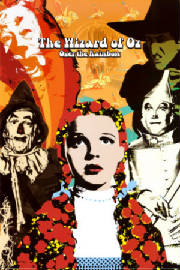 The dirty or turbulent thirties.
Some of the most memorable movies were made during this periode. It was the time that people needed to be uplifted, with a crisis going on. In times like that, people need love, support, go back to basics like family life, and have not much to spend. Dreaming away helps you forget your troubles...
Judy Garland was one of the stars those days. In the Wizard of Oz she walked from the yellow brick road into our heart, and she never left again. It is definately a classic that keeps endearing you. Songs like "Over the rainbow" and "We're off to see the wizard" made that the movie picked up an Oscar for both Best Music Original Score and Original Song.
The fabulous fifties
The disco seventies