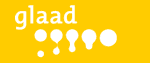 Have your ballot ready, the Oscars are coming! Well, the world may watch the Oscars for all its glamour and glitter, but for me the Oscars have no longer the eminent place it had before.
LOTR Return of the King an Oscar, but it should have been The Two Towers, Nicole Kidman an Oscar also a year after she should have won one. Etc.
Other filmfestivals are more important, and so are other awards. Here are my favorite filmfestivals and awards.
Though I still watch the Oscars every year, I can't hide my dissapointment almost yearly about most choices. I wonder what the jury does : do they sleep watching all these movies? I mean, Halle Barry got her Oscar not because of a great role or her great acting, just because finally 'the academy' HAD to honor a black actor and actress since they had ignored them before. Alway the right award at the wrong time.
I prefer film festivals and events around the world that make choices that are not always the big blockbusters, but still the best movies. Okay, sometimes they seem to make a statement, like when Cannes 2004 chose for Fahrenheit 9/11, but still, always better than choosing a movie or an actor because they have forgotten to give the award for the right performance. Every year I have to read that Elizabeth Taylor should have gotten an Oscar for 'Cat on a hot tin roof' in 1958, and that her award in 1960 for 'Butterfiled 8' was only to make up for that.

For me it is important that a film festival is not based on big cash only. Important are genres, independance, and apreceation of work, talent and not just of big audiences and big money. Also a broad spectrum is important. The Oscars are still American Academy Awards, not some international film festival. Most international movies don't even get a chance to be shown in theaters around the USA, not to mention the complete ignorance and refusal of subtitles makes it difficult to enter movies from countries like Indonesia, Ghana or Romania. Festivals from Berlin, Venice, Rotterdam and Cannes however have always given chances to international filmmakers.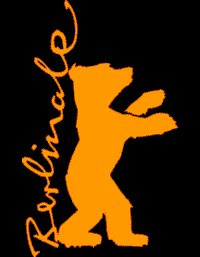 Beside a chance for international film makers at filmfestivals in Cannes and Berlin I also like it when my favorite genres are rewarded and promoted around the world. I have my special interest for family movies, Asian and African cinema, Sf/Fantasy, anomation, GL and documentaries. And ofcourse, for Dutch cinema. The Dutch Golden Kalves don't have a big choice each year, but in general I can't complain. Cinekid, the International Film Festival for kids, has given the awards to great movies from around the world, with the KIDS themselves chosing their favorites as well. Many of the awarded movies at this festival find their way to other countries.